Sustainability Overview
While we all strive to attain a prosperous future, it is fundamentally important that we preserve our planet. There can be several plans and strategies to grow, but there is only one earth to survive. AACL strategies evolve around the fact that there is no Planet B for us. We understand our responsibilities towards future generations. AACL cardinally believes that sustainability is not only a social or environmental issue, but it is part and parcel of transforming our economies and the companies to shape a better planet. We promise that our collective efforts will contribute to successful futuristic actions on sustainability and apprise our stakeholders with transparent and reliable disclosures. Our approach to sustainability is not limited to conformance to compliance; we have chosen a path of excellence and continuous improvement with the policy of inclusivity at its core. AACL has practiced sustainable measures since its inception. This has helped us sustain & sail through unprecedented times.
Environment
While growing the Economic bottom-line, AACL has also stepped up its commitment and efforts to mitigate its negative environmental impacts and generate a positive footprint. We are focussing on our business's environmental and social priorities to achieve value creation for all stakeholders. We are aware of the decisions made during COP 26 and consider climate change as a global issue; AACL is conscious of its responsibility towards it and committed to mitigating the same within the sphere of its influence. We have implemented several projects, process changes and optimization strategies to continuously reduce our GHG emissions intensity. Among the challenging targets that we have set up, bolstering renewable energy in AACL's energy portfolio will be one aspiring step in this direction. We managed to reduce our water footprint through water conservation measures. The green cover is not only pleasing to the eyes but also beneficial in many ways such as conservation of biodiversity, retention of soil moisture, recharge of groundwater and moderation of micro-climate. Yet another important role of vegetal cover, which is not well recognized, relates to the containment of pollution. Besides acting as a carbon sink, certain species of plants can even absorb the pollutants while others can thrive in a polluted atmosphere. Considering all the above facts, AACL developed green belts at all our locations.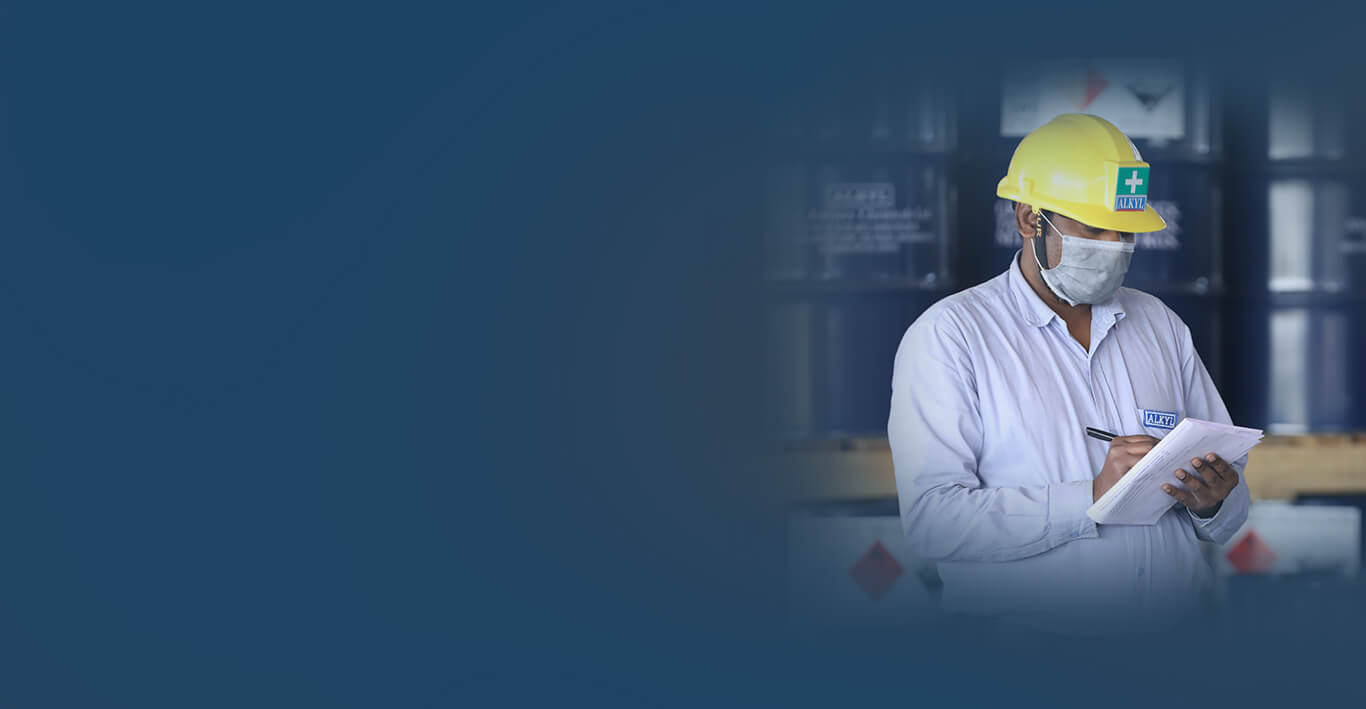 Safety
We encourage a high level of awareness of safety issues among our employees and strive for continuous improvement. Employees are trained in safe practices at the workplace. Compliance with safety training has continually improved over the years and there is active participation from employees. We take an active part in the Mutual Aid scheme in the respective industrial areas. We are one of the leading members of the Local and District Crisis Group. We have earned a reputation amongst society around and statutory authorities for prompt support during Disaster Management events. The Company conducts scheduled mock drills for emergency scenarios with the active involvement of its staff and occasionally in the presence of external stakeholders. The gaps, if any, are immediately addressed for closure.
To strengthen the emergency response, the Company conducts truncated drills and tabletop exercises to assess the performance of emergency responders. The company staff does daily toolbox talks and safety talks to officers and contractors. The most vulnerable area of concern was the operations of our facility during the pandemic situation. We have developed a policy to mitigate the risk and we have succeeded in running our facilities with minimal impact and supported our esteemed customers.
Health and Hygiene
The health of employees is of utmost importance to us. Periodic medical check-up of employees is done to monitor their health. Regular work area monitoring to check the concentration of chemicals, noise level and ambient air quality is carried out based on National Ambient Air Quality Standard. We also have a well-equipped Occupation Health Centre with a Doctor, appropriate staff and our own ambulance vehicle at all our manufacturing sites. We have a team of employees trained as FIRST AIDERS who use their acquired skills while on duty or off duty to serve society. Addressing Occupational Health and Safety issues to meet expectations continue to be a focal point for us. Training programs are arranged on lifestyle diseases by eminent doctors, health camps are arranged, and drivers are provided training on understanding the hazards of transported chemicals and their impacts on health. Occupational health centers have been upgraded and modern types of equipment are provided.
Responsible Care
AACL is associated with Responsible Care as a voluntary initiative of the International Council of Chemical Associations, implemented in India by Indian Chemical Council to safely handle the products from inception in the research laboratory, through manufacture and distribution, to ultimate reuse, recycle and disposal and to involve the public in the decision-making processes.

We have got our Company certified for Responsible Care in September 2014. Since 2014, we are aligning with Responsible Care Guiding Principles. Several programs and studies related to safety, environment and health have been taken up and are being implemented. AACL continues to participate in developing Product Safety and Stewardship and Product Distribution Code as a part of the initiative taken by the Indian Chemical Council (ICC) along with other chemical companies. The objective was to update codes after rigorous implementation of the Responsible Care program and findings of audits. The Indian Chemical Council awarded the Chairman and Managing Director Mr. Yogesh M. Kothari with the Lifetime Achievement Award for major contribution with respect to the manufacturing of chemicals.
Six Monthly EC Compliance Report

Hazardous Waste Annual Returns Form IV

Dahej - Submitted to GPCB on 30.06.2023 for the year 2022-23
Kurkumbh - Submitted to MPCB on 28.06.2023 for the year 2022-23
Patalganga - Submitted to MPCB on 26.06.2023 for the year 2022-23

Environmental Statement Form V

Dahej - Submitted to GPCB on 29.06.2022 for the year 2021-2022
Kurkumbh - Submitted to MPCB on 24.09.2021 for the year 2020-2021
Patalganga - Submitted to MPCB on 28.09.2021 for the year 2020-2021

Environment Clearance Certificate
At Alkyl Amines, we stand by the philosophy that businesses are not just about commercial trading but also about giving back to the community. We believe that it is very much possible to be socially responsible and profitable at the same time. We recognize that we have social, economic, and environmental responsibilities towards our stakeholders which we aim to demonstrate through our CSR initiatives. A majority of our efforts are therefore focused on the direction of meeting the evolving needs of society and contributing to the overall welfare of the communities and ...
Read more