Alkyl Amines Chemicals Limited (AACL) is a public limited listed company incorporated in the year 1979. AACL is a global supplier and leader in aliphatic amine, amine derivative and specialty amines.
Read more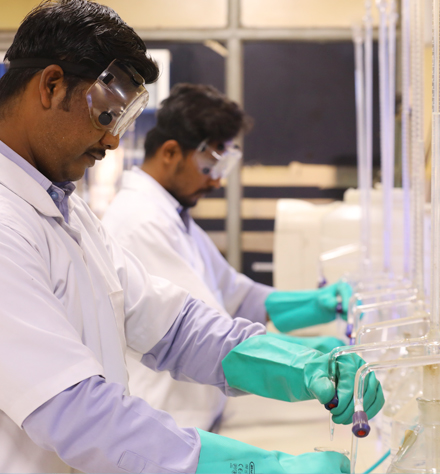 Research & Development
Be Curious,
Be Innovative
Our R&D center comprises of a highly qualified in-house team and we also consult some of the world's top researchers and scientists. We have a state-of-the-art facility with flexible, multi-product development capabilities.
Read more
Industries Served
Products that address your needs
AACL serves a wide range of industries from life-sciences to petrochemicals and everything in between.
Agro Chemicals

Pharmaceuticals

Dyes and Textiles

Mining

Rubber Chemicals

Petrochemicals

Foundry Chemicals

Surfactants

Electronics

Nutrition
Global Presence
Argentina

USA

Canada

Spain

South Africa

Russian Fed.

Australia

Belgium

Brazil

China

Denmark

Germany

Iran

Israel

Japan

Malaysia

Mexico

Netherlands

New Zealand

Norway

Philippines

Saudi Arabia

Singapore

South Korea

Switzerland

Taiwan

Thailand

Turkey

Ukraine

United Kingdom

Utd.Arab Emir.

Guatemala

Costa Rica

Finland

Poland

Ireland

France

Slovenia

Austria

Italy

Hungary

Latvia

Czechia

Oman

Egypt

Bangladesh

Hong Kong

Indonesia

Paraguay

Estonia

Greece

Mauritius

Uruguay

Uzbekistan

Venezuela

Vietnam
Alkyl's Prestigious awards
Latest Updates
Best CEO - Chemicals
Organic Growth
Yogesh M. Kothari, the CMD of Alkyl Amines Chemicals Limited, has achieved consistent growth for his company over the past 10 years
By Business Today
Read more