At Alkyl Amines, we stand by the philosophy that businesses are not just about commercial trading but also about giving back to the community. We believe that it is very much possible to be socially responsible and profitable at the same time. We recognize that we have social, economic and environmental responsibilities towards our stakeholders which we aim to demonstrate through our CSR initiatives. A majority of our efforts are therefore focused on the direction of meeting the evolving needs of society and contributing to the overall welfare of the communities.
AACL works with a deep sense of social commitment and contributes towards the welfare of the society that it is part of. The Company has formulated a Corporate Social Responsibility (CSR) Policy indicating the activities to be undertaken by the Company, which has been approved by the CSR Committee and the Board. AACL concerns are focused on Environment Sustainability & Rural Development, Health/Women Empowerment, Education/Sports and others. In order to support the measures taken by the Central Government and State Governments to prevent and contain the spread of Corona Virus (COVID 19), the Company had undertaken various relief projects to help those affected by COVID-19 and lockdown.
Education
Education forms one of the key pillars of our giving strategies. We believe in enabling communities to focus on key aspects of education initiatives that connect students to resources otherwise unavailable to them. We lend our support to local educational institutes and schools with goods, essential commodities and services, besides of course, providing the much-needed financial & moral support. With the help of our volunteers, we organise skill development and income-generating programs for local communities to make them self-sustainable. We contribute towards initiatives like digital learning, providing better computer labs and improving vocational abilities of students. While our focus is mainly on the neglected and special sections of society who are in need of every help that comes their way, we also encourage students and institutions which align with our organisation. Our support extends not only towards providing education but also towards renovating run-down buildings and educational structures. From digital to print media, we believe in backing education through all means relevant.
A summary of our CSR efforts in the field of education are listed below
E learning and digital learning

Infrastructure development of classrooms, labs and other educational structures

Scholarships and financial aid

Vocational skill training

Equipment resources tools

Exposure to industry/experts/ mentors
Health & Hygiene
Educated, skilled and healthy children are a country's promising future. We aspire to see a youth who are purposefully engaged and constructively employed and a society that provides equal opportunities to people with different abilities. We combine our forces towards providing free medical checkups, facilitating cleanliness drives, construction and repair work of toilets, access to free nutritional supplements and nourishing meals and much more. Alongside investment in sanitation, toilets and hygiene advocacy, we work for healthcare of children and vulnerable communities. Within the same, nutrition, eye care and cardiac care is an area of special focus. We have added relief during COVID along with vaccination drives due to the pandemic crisis.
A summary of our CSR efforts in the field of Health & Hygiene are listed below
Nutrition for pediatric cancer patients

Free Cardiac surgeries

COVID relief and vaccination drive

Construction of toilets

Free eye care camps for vulnerable communities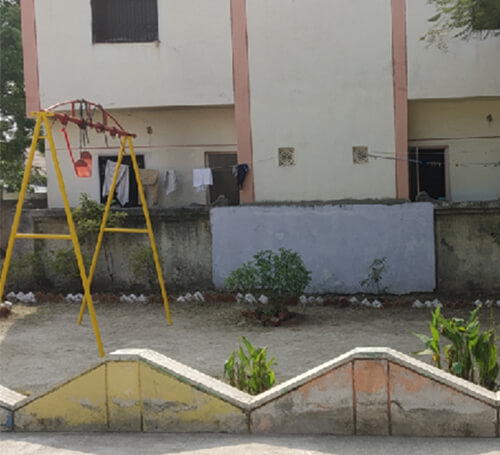 Environment & Sustainability
Alkyl Amines is determined to achieve Zero Operating Footprint. This will only be possible with the support of our stakeholders viz. our employees, clients and our community in general. We have organized various initiatives involving water conservation, water body restorations & cleaning, tree plantations, excavation, solar powering, etc.
A summary of our CSR efforts in the field of environment are listed below
Afforestation

Tree Plantation

Cleanliness Drive

Waste Management
Rural Development
We work for improvements for rural communities through better infrastructure. We invest in community assets that improve quality of life, help with strengthening the fabric of collective life, aid with better access to markets and networks and improve access to water that impacts livelihoods directly.
A summary of our CSR efforts in the field of Rural development are listed below:
Restore and repair dams

Repair Wells & canals

Restore and clean lakes and other water reservoirs

Building Roadways

Working towards bringing electricity to remote pockets

Working towards community halls

Open gyms playgrounds and other infrastructure